By Rob Samtmann
Retail real estate is a long game. Brokers, landlords, retailers and other stakeholders need to think carefully, not just about present-day market conditions, but also about future ones.
Despite the admittedly daunting effects of the Covid-19 virus, any veteran of the business (I've been a broker in Philadelphia since 1997) knows one thing for certain about slumping economies: Sooner or later, they bounce back.
Oxford Analytics recently forecast a dramatic, 14.7 percent bounce in U.S. GDP for the fourth quarter of 2020. It's impossible to say whether that timeline will hold exactly, but we can count on an eventual return to normalcy as furloughed workers go back to their jobs; stores and restaurants reopen, and, yes, retailers kick their expansion plans back into gear.
When we get to the other side of the V-shaped recovery, the same small businesses that are hurting as a result of the pandemic today will enjoy remarkable opportunities to take retail space for rent across the historically tight markets of eastern Pennsylvania, New Jersey and Delaware.
However, they'll need to be ready to act. Below are some tips for how local retailers and restaurants can move quickly to open their second and third locations when the time comes.
No. 1: Understand Why Your First Location Was a Success
Savvy franchisees and other local operators often maintain a sharp focus on retailing fundamentals. They forge close ties with local sports teams, schools and other community organizations, invest in social media and other digital channels and hire positive, service-oriented associates who know how to connect with customers.
When I ask entrepreneurs to explain the success of their first locations, they'll often point to precisely these types of fundamentals, which are such a big part of their day-to-day experience. In many cases, though, these operators have never carefully considered the role that real estate plays in the equation.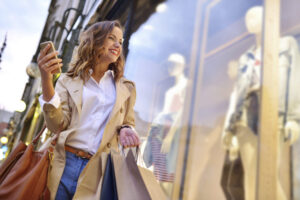 Consider some of the following questions about a successful first location:
How visible is it to passing shoppers? Is it on a busy street with lots of traffic, or tucked in the very back of a shopping center behind some 30-year-old trees?
Is it in a busy center with a traffic-driving anchor like Target, Lowe's or Dick's Sporting Goods, or has that business done just fine in an unanchored strip center?
How important are convenience and ease of access to that location? For example, a coffee shop should be located on the morning commute side of a commuter artery, giving drivers the ability to have stress-free access into the parking lot.
Good brokers will work with local operators to help them understand how real estate has catalyzed sales and traffic at their first locations. The distinction is critical. An automotive repair shop, for example, may not need to be on a high-rent, high-profile street corner right at a traffic light. Typically, auto-repair customers will find these businesses on the second or third pad of a retail property or midblock without any difficulty, as long as there is good access, visibility and proximity to strong retail neighbors. Choosing second or third locations that lack these qualities could be a huge mistake.
No. 2: Know Your Customer
Top national retailers leverage data analytics to gather terabytes of data on their customers. When you sit with them in real estate committee meetings, they'll tell you exactly what demographic and psychographic categories figure most prominently in their business models.
Before leasing retail space for their second or third locations, local retailers and restaurants need to be sure they know their customers down to the last detail. At Equity Retail Brokers, we like to start by sitting down with them (often at the business itself, where we can see customers coming and going) and peppering them with questions. It's a high-level process that can lead to a mission statement-like summary of the business and core customer: "Our high-touch pet-grooming boutique is located right in one of the state's best school districts. We're a place where local moms are happy to spend their disposable income on their pampered pets."
But as tenant rep brokers, we also run detailed demographic reports on local retailers' trade areas to give them granularity into traffic counts and other critical data points. On top of that, we have access to an amazingly powerful tool: aggregated, anonymous cellphone data from a provider that has bundled its code in more than 500 popular smartphone apps.
That means we can draw a geo-fence around that successful location and determine precisely how many people have been in and out of it during specific weeks, months or years. If the operator has two or more locations already, we can also rank those locations against one another. We can run demographic breakdowns of the customers and even show exactly where they went before and after visiting the business.
One of our clients wanted to locate a financial services storefront in a downtown area with a specific demographic population. On a hunch, though, we ran a "heat map" analysis of a home-improvement big-box store located right off the highway a mile or two from the proposed downtown site. Sure enough, it was the home-improvement chain's busiest store by far in the area. Moreover, the steady stream of customers fit perfectly with our client's target demographics. The cellphone analysis helped us to turn up an alternate site that offered higher traffic, the target demographics and better retail co-tenancy.