Plymouth Meeting, PA, August 2, 2022 – The Retail Brokers Network (RBN), which is the largest retail brokerage network in the US, announced today that Robert L. Samtmann, Jr. has been selected as the new president in 2022. As well as representing RBN at industry events, Samtmann's responsibilities as RBN's president will include continuing to shepherd the growth of the RBN brand and helping recruit new RBN brokerage offices, while overseeing the networking and educational aspects between RBN member offices and regions.
Samtmann came to the commercial real estate industry with a B.A. degree in Accounting at Bloomsburg University and a master's degree in Business Administration at LaSalle University. He has been active in the commercial real estate industry as a Tenant Representation Broker or Landlord Representation Broker in the Greater Philadelphia metropolitan area since 1995. Samtmann started with Equity Retail Brokers in 1997 and is now a managing Principal with the company, specializing primarily in tenant representation for some of the largest national retail brands in the US, and serving as the Master Broker for the northeast region for Kids Empire/Hapik.
Throughout his real estate career, Samtmann has maintained it is imperative for an effective broker to work as well with the outside brokerage community as it is with the brokers in his or her own office. He holds his clients and the respective relationships in very high regard as he has grown to develop many friends in the business and believes these friendships are integral to a long and successful career.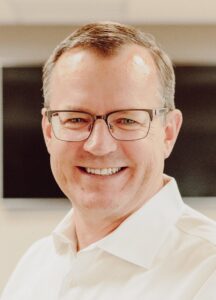 "Equity Retail Brokers and I have been active members in the Retail Brokers Network (RBN) for more than 20 years, and that membership has resulted in some of our closest professional relationships in the real estate industry. Those valued long-term relationships as well as the many incredible RBN members I have met over the years make me honored and privileged to serve as RBN's president for the coming year. Of course, a great deal of credit goes to those who have served before me at Retail Brokers Network, and to whom we are all grateful. I plan to continue to nurture and build on the valuable relationship-building among members that has already helped us accomplish so much. In my year as president, we will work together to play this real estate game the 'right way', we will have fun doing what we do, and we will get the most by contributing our best." – Rob Samtmann, RBN President
About Retail Brokers Network (RBN)
Retail Brokers Network (RBN) is the largest professional retail brokerage network in the US. Founded in 1992, the RBN consists of 56 independent retail brokerage offices in 65 major markets throughout the US and Canada, representing over 750 retail professionals. The RBN's independent firms work together on a regional, national, and even the international level in all areas of commercial real estate including tenant representation, investment sales, and project leasing. The local expertise combined with RBN's networked reach across North America provides clients an unmatched level of service and ability to achieve retail real estate goals.
For more information on the Retail Brokers Network visit www.retailbrokersnetwork.com