By Ken McEvoy, Principal, Equity Retail Brokers
When you have a commercial property for sale, it's important to take an enterprising, deliberate and creative approach to getting it ready to put on the market.
Below are five tips for maximizing the value of a retail commercial property for sale, whether a multi-tenant shopping center or a single-tenant asset like a national chain drugstore.
Commercial Property for Sale, TIP NO. 1: Be Deliberate About Timing
Commercial real estate financing comes due based on predictable schedules. Nonetheless, these deadlines can sometimes creep up on busy retail property owners. When that happens, the property owner may feel pressured to decide whether to hold that asset or present the commercial property for sale.
In our experience at Equity Retail Brokers, a best practice for sellers is to look at interest-rate and other trends and decide anywhere from 9 to 12 months before the financing deadline whether to hold or sell. In a moment, we will examine other factors that can affect this decision, such as the shopping center's occupancy rate, potential environmental concerns, and the average length of the tenants' leases.
If you do decide to sell the property, the next step is to formulate a sound strategy for maximizing its value in the months before that financing deadline.
TIP NO. 2: Focus on the Key Feature of that Retail Property for Sale
Generally speaking, the intrinsic value of a commercial real estate asset hinges on the underlying real estate or the leases in place.
If the selling point really is the land, then your strategy for readying that commercial property for sale will be relatively straightforward: Run the numbers to determine a sale price that accounts for the maximum future potential value of that land, as well as the costs to obtain that result. On this score, the retail veterans at Equity Retail Brokers can be an excellent resource. By relying on their marketplace experience, network connections and access to real-time and historical data, they can give you an informed perspective.
In other cases, the goal should be to do everything possible to strengthen the terms and the length of the leases at that commercial property for sale.
High-paying buyers will want to see a roster of stable tenants with a reassuring amount of term left on their leases. To maximize buyer interest, you should identify and clean up any deficiencies in your existing leases. These steps could include:
negotiating out any early lease terminations, legacy co-tenancy clauses or shortfalls in reimbursements (for the likes of common area maintenance or real estate taxes); and
getting aggressive about extending lease term, even if that means holding rent flat or even lowering it in exchange for this concession from the operator. Simply put, longer leases tend to translate directly into higher sale prices—and faster transactions overall—by reducing the perception of risk.
TIP NO. 3: Take Stock in Environmental Issues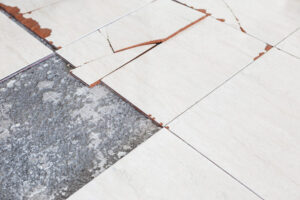 Environmental issues are an unfortunate reality in commercial real estate—and they can come to light when the buyer conducts due diligence as mandated by the bank.
Even when operators such as dry cleaners or gas stations are located on an adjacent lot, they could contaminate the soil at your commercial property for sale. The presence of asbestos tiles or pipe insulation could also require remediation.
If your property may have an environmental issue, discuss this with your attorney. Here at Equity Retail Brokers, we sometimes connect property owners with experienced environmental consultants who can render an opinion as well. Bear in mind that if an issue is uncovered by the buyer, you may be legally required to report it to regulators—and to foot the bill for the remediation.
Let's say the buyer agrees to purchase the property despite the known issue. In this case, you need to understand, to the greatest possible extent, what the financial impact of that environmental problem will be on the buyer. It's a critical factor in negotiating the appropriate deduction in valuation.
TIP NO. 4: Tackle Deferred Maintenance at Your Commercial Property for Sale
Deferred maintenance—especially leaky roofs, cracked sidewalks and pothole-filled parking lots—are another unpleasant reality at single- and multi-tenant retail properties.
One approach is to sell the property as is with no specific, agreed-upon write-downs associated with deferred maintenance. Realistically, though, any savvy buyer will factor these future expenses into the offer.
So another approach is for the seller to take two or three bids for the repairs and then reduce the sale offer based on this real-time information.
In our experience at Equity Retail Brokers, buyers often seek to avoid having to carry out extensive repairs to the assets they acquire. Some are wary of onerously large escrows required by their financial institutions, which are keen on making sure the repairs actually happen. Other buyers tend to see deferred maintenance as a sign that more serious problems lurk undetected.
This is why the third approach—fixing the problems yourself before putting the asset on the market—is arguably the deal one. After all, a more attractive appearance—brand-new sidewalks, repainted facades, a sturdy new roof and the like—can translate into a higher number of qualified buyers. That, in turn, is broadly supportive of the asset's valuation.
TIP NO. 5: Understand the Debt on Your Retail Property for Sale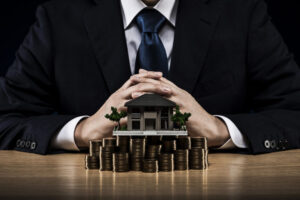 A final factor is to consider the role of debt at that property. Let's say the asset has financing with an interest rate of 5 percent. Given the lower rates that prevail today, the buyer could secure financing at 3.5 percent.
It may be necessary for the buyer to assume your loan, because your loan's size and term could render it far too expensive to defease. In that case, the buyer is facing a significant cost due to the discrepancy in interest rates. An expert retail broker can run these numbers for you. The goal should be to make sure that any debt-related reduction to the sale price is calculated appropriately.
Readying A Commercial Property for Sale is a Wise Move
In the residential sector, veteran Realtors understand the value of fresh pine straw, a new coat of paint, well-place furniture and the smell of fresh-baked cookies. Readying a commercial property for sale is certainly more complex than that, but the basic principle is the same—be proactive about maximizing the value of that asset prior to putting it on the market.
As part of that effort, you'll want to hire a qualified retail brokerage firm to represent your interests. Interview multiple candidates and ask tough questions about how they handle key elements such as marketing, networking, offering memorandums, negotiations and closing the deal. Ask them for detailed examples of how they have succeeded in selling properties that are broadly similar to your own. If you like the answers and get a strong sense of engagement and interest, you're on the right track to selling your property for the highest-possible price.